Exceptional print quality at affordable costs of ownership
Tinta printer eco solvent Epson UltraChromeTM GS3 baru yang memiliki gamut warna yang lebih luas bersama dengan tingkat gloss yang luar biasa dan warna yang kuat.
Memberikan kualitas cetak yang konsisten untuk setiap gambar dengan Epson PrecisionCore printhead canggih - sebuah film piezo teknologi printhead tipis yang beroperasi pada suhu yang lebih rendah dibandingkan dengan thermal inkjet printhead.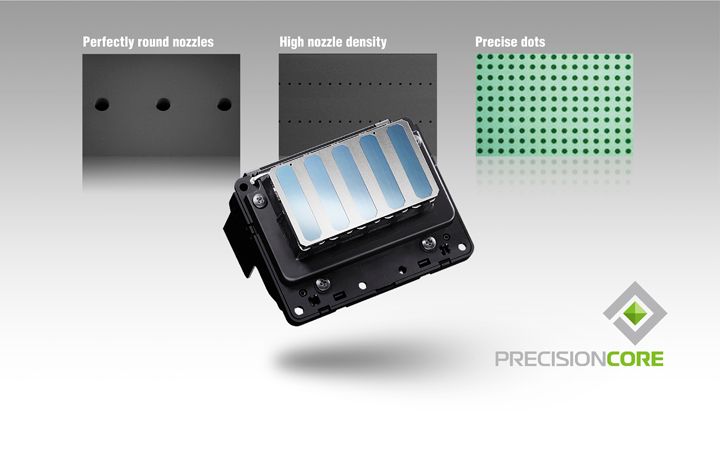 Super reliability with newly-developed technologies
Di desain untuk cetak dengan kecepatan tinggi dan volume yg banyak. Dengan sistem pengisian media yang presisi, sehingga menjamin pencetakan roll to roll tanpa pengawasan. Dengan tinta eco-solvent Epson UltraChrome GS3 baru, cetakan dapat bertahan hingga 3 tahun tanpa laminasi.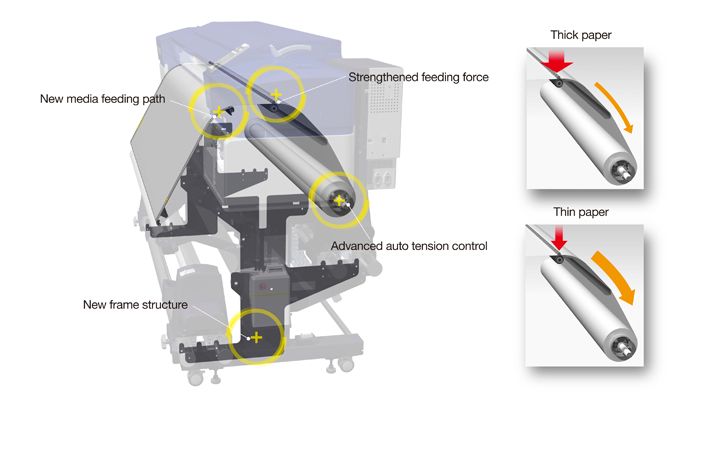 Designed for ease of use
Otomatis media alignment dan setup, sehingga penggantian media menjadi cepat.
Maintenance printer juga akan menjadi lebih mudah dengan sistem pembersihan printhead otomatis.
Better Products for Better Future
Ciptakan masa depan yang lebih baik untuk generasi pendatang dengan produk ramah lingkungan yang telah disertifikasi oleh Nordic EcoLabel. Epson S40670 tidak memerlukan ventilasi khusus ketika beroperasi dalam ruangan karena tinta UltraChrome GS3 yang hampir tidak berbau. Ini merupakan formulasi pigmen aman yang 100% bebas dari senyawa nikel dan fluor. Selain Nordic EcoLabel, juga bersertifikasi Greenguard Gold dan memenuhi criteria French-VOC A+ Class untuk emisi kimia yang rendah.
Affordable prints with peace of mind
Formulasi tinta eco-solvent Epson UltraChrome GS3 yang lebih baik dalam mengurangi konsumsi tinta. Sehingga dapat menghemat biaya cetak. Selain itu, adanya penyediaan garansi selama 2 tahun, termasuk printhead.
Tinta Epson S40670
T8921 Black 700 ml Ink Cartridges
T8922 Cyan 700 ml Ink Cartridges
T8923 Magenta 700 ml Ink Cartridges
T8924 Yellow 700 ml Ink Cartridges
Kertas / media Ecosolvent
- Camel sticker Vynil Glossy 100 micron
- Camel Transparance sticker
Epson S40 , Epson S40670 , Epson SC-S40670 , Epson ecosolvent printer, Mimaki printer . mimaki jv. roland Rf640, roland ecosolvent printer , mimaki ecosolvent , mimaki printer, ecosolvent printer