Remarkable Productivity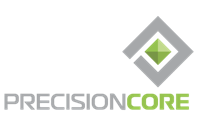 ibuat untuk beroperasi terus menerus dengan perawatan minimal , Epson SureColor ™ SC – F7270 memberikan kualitas cetak yang baik pada kecepatan tinggi yang didukung dengan PrecisionCore ™ printhead teknologi dan terobosan asli sistem tangki tinta nya . Anda dapat mengharapkan turnaround produksi cepat dengan kecepatan kelas - terkemuka hingga 58,9m2 / jam .
Affordable Prints with Peace of Mind
Komitmen Epson untuk kualitas produk memastikan Anda ketenangan pikiran dengan ketentuan garansi satu tahun , termasuk printhead . Dengan pengalaman untuk mencetak yang cepat dan banyak dan dapat diandalkan dengan keunggulan di teknologi printhead Epson , UltraChromeTM DS tinta dan sistem tangki tinta asli . Pemeliharaan mesin yang mudah dan sedikit berarti Anda bisa memaksimalkan penghematan dengan printer yang dirancang khusus untuk tujuan pencetakan dye-sublimation .
Consistently Vibrant Quality
Untuk menghasilkan gambar warna cerah dan tajam , dengan tinta UltraChrome DS , yang memiliki daya tahan yang baik : warna yang tidak cepat pudar dan tahan luntur; serta ketahanan terhadap alkali dan keringat asam.

Tinta Epson UltraChrome DS kontribusi untuk lingkungan kerja yang sehat dengan 100 % tidak mengandung nikel dan formulasi fluor yang memungkinkan untuk tekstil cetak dan pakaian yang aman untuk digunakan untuk bayi dan balita sampai usia 3 tahun sesuai dengan Oeko - Tex ® Standard 100 Kelas 1 kriteria.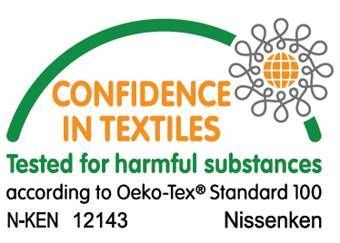 Tinta Epson F7270
| | |
| --- | --- |
| Ink Code | Description |
| C13T741200 | Epson T7412, 1000 ml Cyan UltraChrome DS Ink Pack |
| C13T741300 | Epson T7413, 1000 ml Magenta UltraChrome DS Ink Pack |
| C13T741400 | Epson T7414, 1000 ml Yellow UltraChrome DS Ink Pack |
| C13T741X00 | Epson T741X, 1000 ml High Density Black UltraChrome DS Ink Pack |
Kertas Sublim :
- Fast Dry Kertas Sublimasi 80gr 24" X 100mtr
- Fast Dry Kertas Sublimasi 80gr 36" X 100mtr
- Fast Dry Kertas Sublimasi 80gr 44" X 100mtr
- Fast Dry Kertas Sublimasi 80gr 64" X 100mtr
- Fast Dry Kertas Sublimasi 100gr 24" X 80mtr
- Fast Dry Kertas Sublimasi 100gr 36" X 80mtr
- Fast Dry Kertas Sublimasi 100gr 44" X 80mtr
- Fast Dry Kertas Sublimasi 100gr 64" X 100mtr
- Fast Dry Kertas Sublimasi 100gr 74" X 100mtr