Remarkable Productivity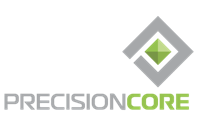 Dibuat untuk beroperasi terus menerus dengan perawatan minimal, Epson SureColor™ SC-F6270 memberikan kualitas cetak yang baik pada kecepatan tinggi yang didukung dengan PrecisionCore™ printhead teknologi dan terobosan asli sistem tangki tintanya. Anda dapat mengharapkan turnaround produksi cepat dengan kecepatan kelas - terkemuka hingga 63.4m2/jam.
Affordable Prints with Peace of Mind
Komitmen Epson untuk kualitas produk memastikan Anda ketenangan pikiran dengan ketentuan garansi satu tahun, termasuk printhead.
Dengan pengalaman untuk mencetak yang cepat dan banyak dan dapat diandalkan dengan keunggulan di teknologi printhead Epson, UltraChromeTM DS tinta dan sistem tangki tinta asli.
Pemeliharaan mesin yang mudah dan sedikit ;berarti Anda bisa memaksimalkan penghematan dengan printer yang dirancang khusus untuk tujuan pencetakan dye-sublimation.
Consistenly Vibrant Quality
Untuk menghasilkan gambar warna cerah dan tajam, dengan tinta UltraChrome DS, yang memiliki daya tahan yang baik: warna yang tidak cepat pudar dan tahan luntur; serta ketahanan terhadap alkali dan keringat asam.
Equipped with Wasatch Technology
Epson F6270 menjanjikan kualitas yang baik dalam printing textile sehingga hasil dari sublim Epson tidak akan mengecewakan anda. Dengan dukungan dari software Wasatch menjadikan kita lebih mudah dalam mengatur layout cetak dan warna digital, serta untuk mengakses seluruh fungsi utama dan fitur yang ditawarkan oleh dye sublimation printer ini. Seperti: sistem tangki tinta, control panel, take-up reel control dari mesin printer Epson SureColor SC-F6270 ini.
Designed for efficiency and practicality
Sublimation printer ini dipersenjatai dengan tinta berteknologi UltraChrome DS yang mampu menghasilkan warna cetak yang berkualitas tinggi dan cerah setelah di transfer pada kain polyester dilengkapi dengan Ink Tank Original berkapasitas jumbo hingga 1,5 liter. Maka dari itu, kualitas sublim dari Epson F6270 ini sudah tidak usah lagi diragukan dalam memuaskan keinginan anda dalam memproduksi printing textile yang berkualitas. Ditambah dengan kecepatan cetak yang terbilang cepat sehingga tidak akan memakan banyak waktu berharga anda.
Better Products for Better Future
Tinta Epson UltraChrome DS kontribusi untuk lingkungan kerja yang sehat dengan 100 % tidak mengandung nikel dan formulasi fluor yang memungkinkan untuk tekstil cetak dan pakaian yang aman untuk digunakan untuk bayi dan balita sampai usia 3 tahun sesuai dengan Oeko - Tex ® Standard 100 Kelas 1 kriteria.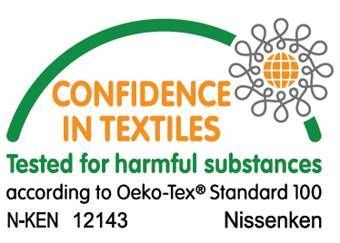 Tinta Epson F6270
| | |
| --- | --- |
| Ink Code | Description |
| C13T741200 | Epson T7412, 1000 ml Cyan UltraChrome DS Ink Pack |
| C13T741300 | Epson T7413, 1000 ml Magenta UltraChrome DS Ink Pack |
| C13T741400 | Epson T7414, 1000 ml Yellow UltraChrome DS Ink Pack |
| C13T741X00 | Epson T741X, 1000 ml High Density Black UltraChrome DS Ink Pack |
Kertas Sublim :
- Fast Dry Kertas Sublimasi 80gr 24" X 100mtr
- Fast Dry Kertas Sublimasi 80gr 36" X 100mtr
- Fast Dry Kertas Sublimasi 80gr 44" X 100mtr
- Fast Dry Kertas Sublimasi 80gr 64" X 100mtr
- Fast Dry Kertas Sublimasi 100gr 24" X 80mtr
- Fast Dry Kertas Sublimasi 100gr 36" X 80mtr
- Fast Dry Kertas Sublimasi 100gr 44" X 80mtr
- Fast Dry Kertas Sublimasi 100gr 64" X 100mtr
- Fast Dry Kertas Sublimasi 100gr 74" X 100mtr